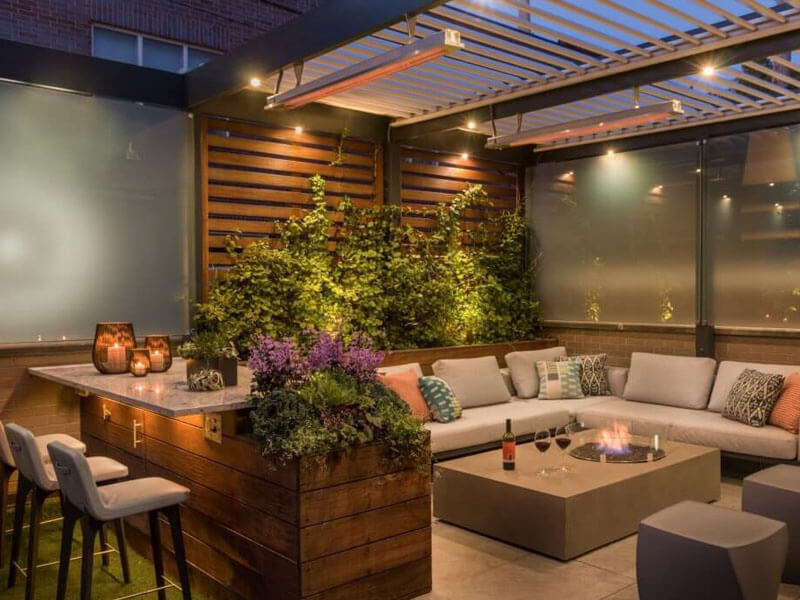 Your luxury outdoor living space should offer a seamless blend of comfort, style, and functionality. Whether you have a sprawling backyard or a cozy patio or terrace, transforming your outdoor space into a high-end oasis can elevate your lifestyle and provide a haven for relaxation and entertainment. From incorporating built-in amenities such as fire tables, outdoor kitchens, and cozy seating areas to carefully selecting the right luxury provider, the following tips will help you curate a space that reflects your personal style and enhances your overall quality of life.
Consider Your Purpose
First, you must decide how to use your luxury outdoor living space. For example, if you love to entertain, you'll want to consider how many people your space should accommodate (i.e., a dining table, outdoor kitchen, outdoor bar, etc.). If you plan to spend a lot of time outdoors with your family, you may also want to consider a larger area that leaves plenty of room for family-time activities.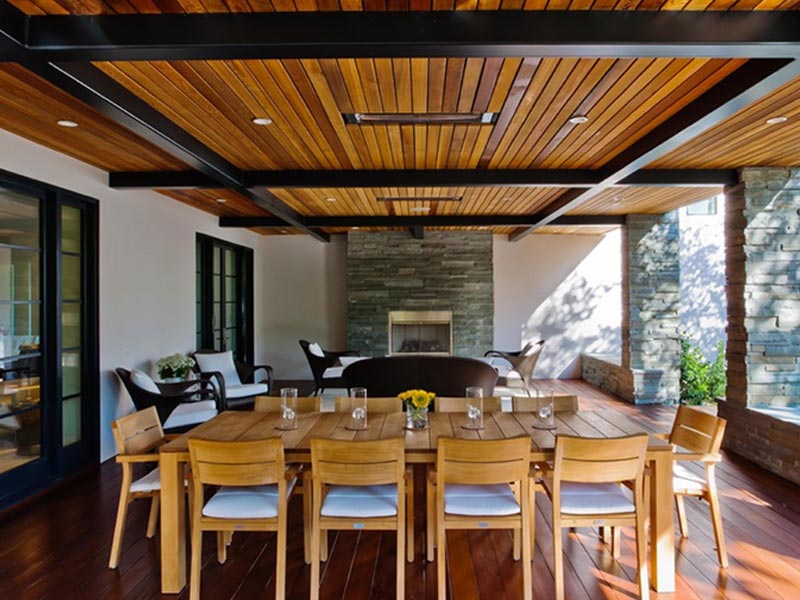 Create a Liveable Extension
Your outdoor living space should be a natural extension of your home. As such, you'll want to create a natural flow from your indoor living area outward so that your outdoor area feels every bit as inviting as the inside. To do this, you must choose an outdoor luxury provider whose products can be easily customized to match your home's existing architecture and style.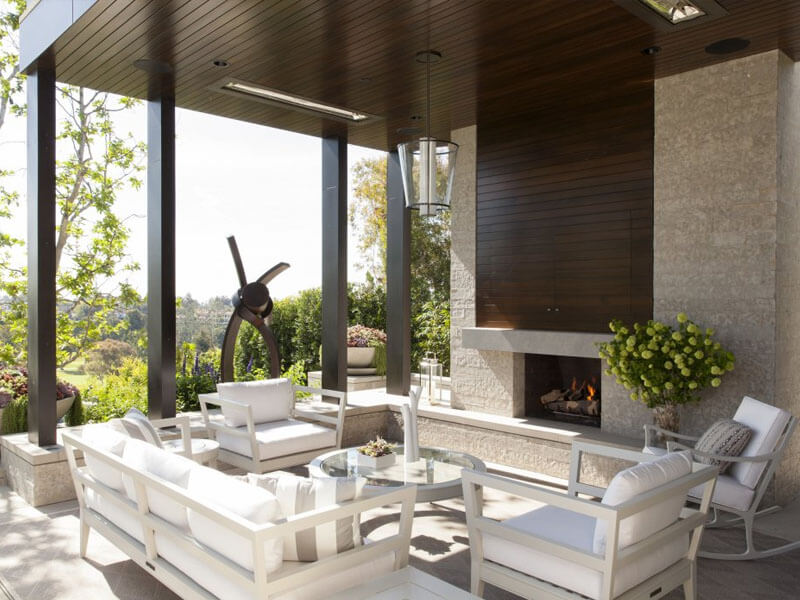 Establish Zones
Get more enjoyment out of your outdoor space by establishing zones. These may include designated areas for outdoor dining and outdoor cooking, as well as places to sit and relax. In addition, incorporating the right patio furniture and accessories, including deck and patio screens, pergolas, and awnings, will help you divide your luxury outdoor area in a fun and functional way.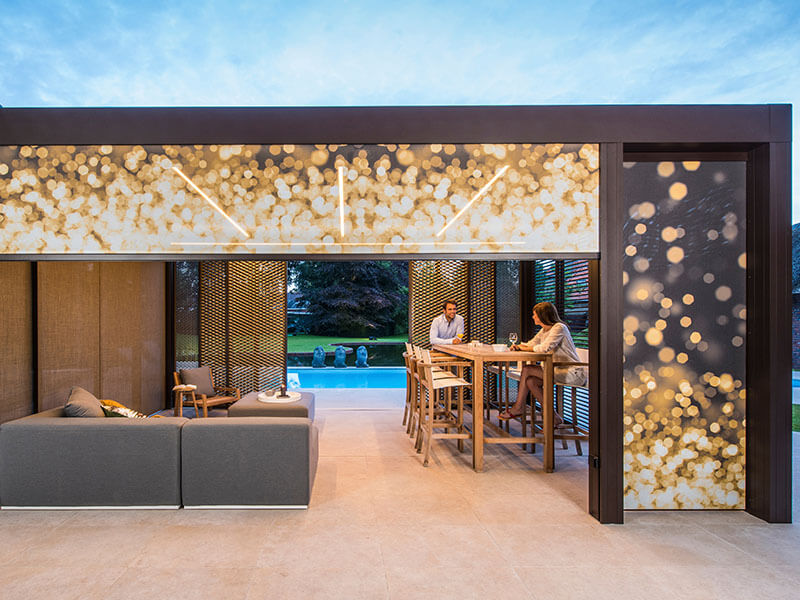 Include Built-In Amenities
From entertaining to personal enjoyment, there are plenty of features you can include to enhance your outdoor living experience. For starters, outdoor kitchens are great for al fresco dining and entertaining and allow you to spend more time outside. Additional items such as stainless steel cabinetry and appliances will also go a long way in improving comfort and functionality.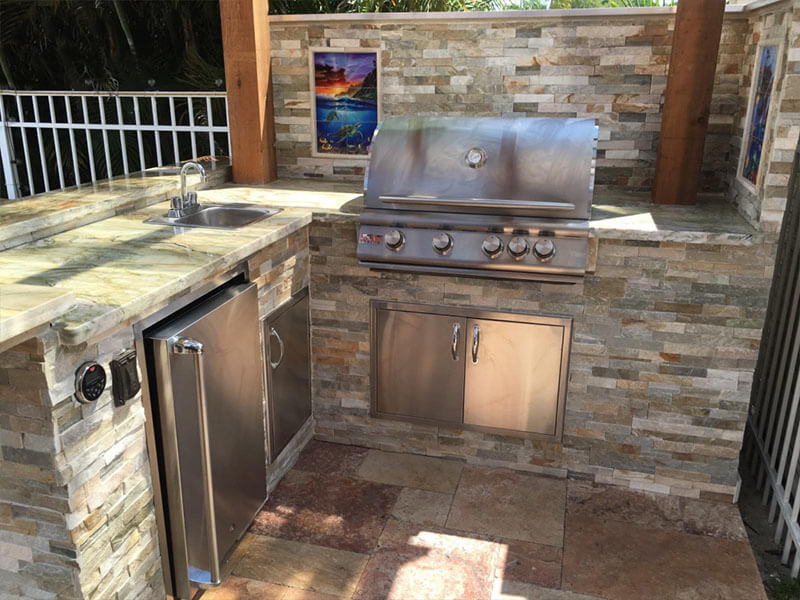 Incorporate the Right Lighting
From high-end fire tables to strategically placed landscape lighting fixtures, lighting brings warmth and ambience to any outdoor space. Porch lighting and deck lighting are necessary design elements when it comes to task areas such as the outdoor kitchen and grill. Dining and seating areas will benefit from softer lighting elements, such as wall-mount lighting or chandeliers.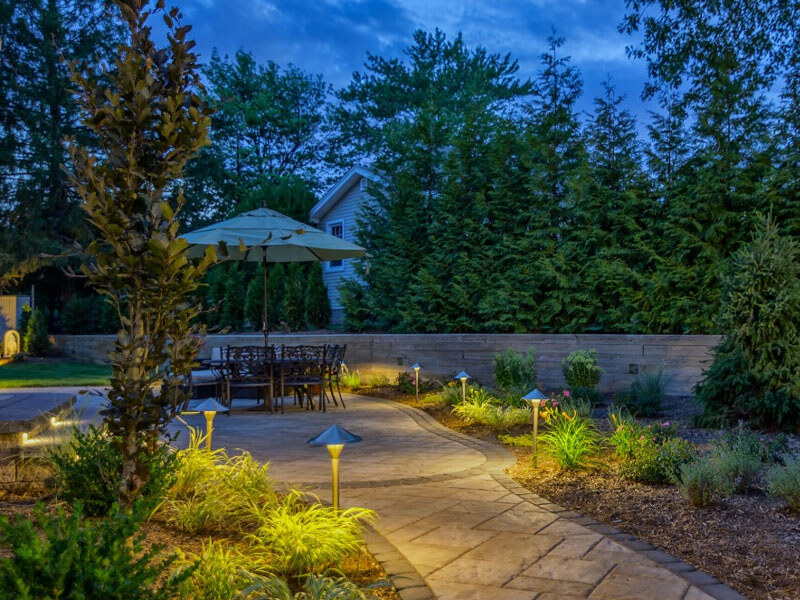 Add Shade
Shade and shelter are also valuable tools for elevating the design of your outdoor space. In addition to providing some much-needed protection from the elements, outdoor pergolas and patio covers will add stylish and contemporary appeal. Outdoor screens and decorative panels will also minimize sun exposure while increasing privacy and creating a more intimate feel.
Choose the Right Furniture
The right furniture choices are vital for setting the style and tone of your outdoor space. Consider functional yet comfortable options such as aluminum or wooden patio furniture, which are known for their durable and low-maintenance qualities. Furniture with storage is also ideal for homeowners who like to entertain or enjoy spending family time outdoors.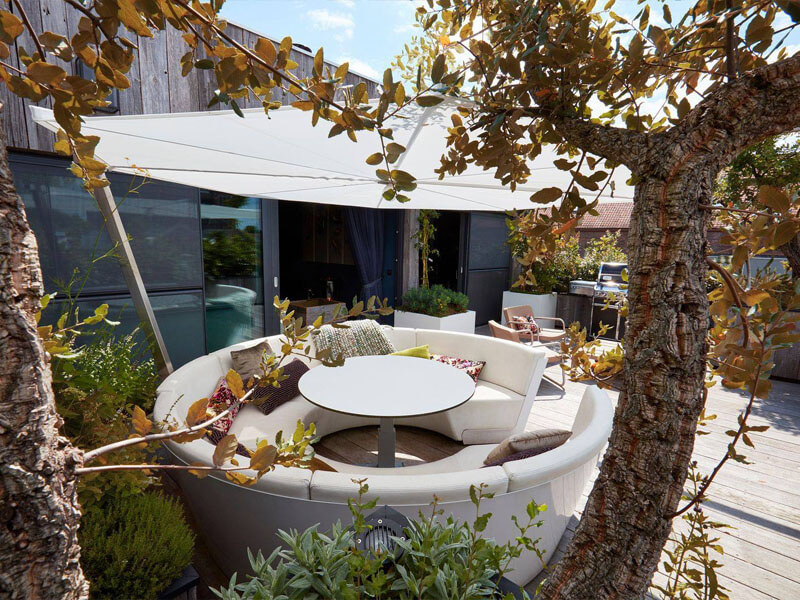 Work With the Right Provider
Working with the right outdoor luxury provider is crucial for designing a space that meets your wants and needs. Not only will the right provider walk you through their comprehensive design process from start to finish, but they'll also help you realize a luxury outdoor space that is functional, comfortable and elegant. Keep in mind; your provider should also offer plenty of inventory and design options, including patterns, colours and materials, to ensure a perfect match to your home and personal style.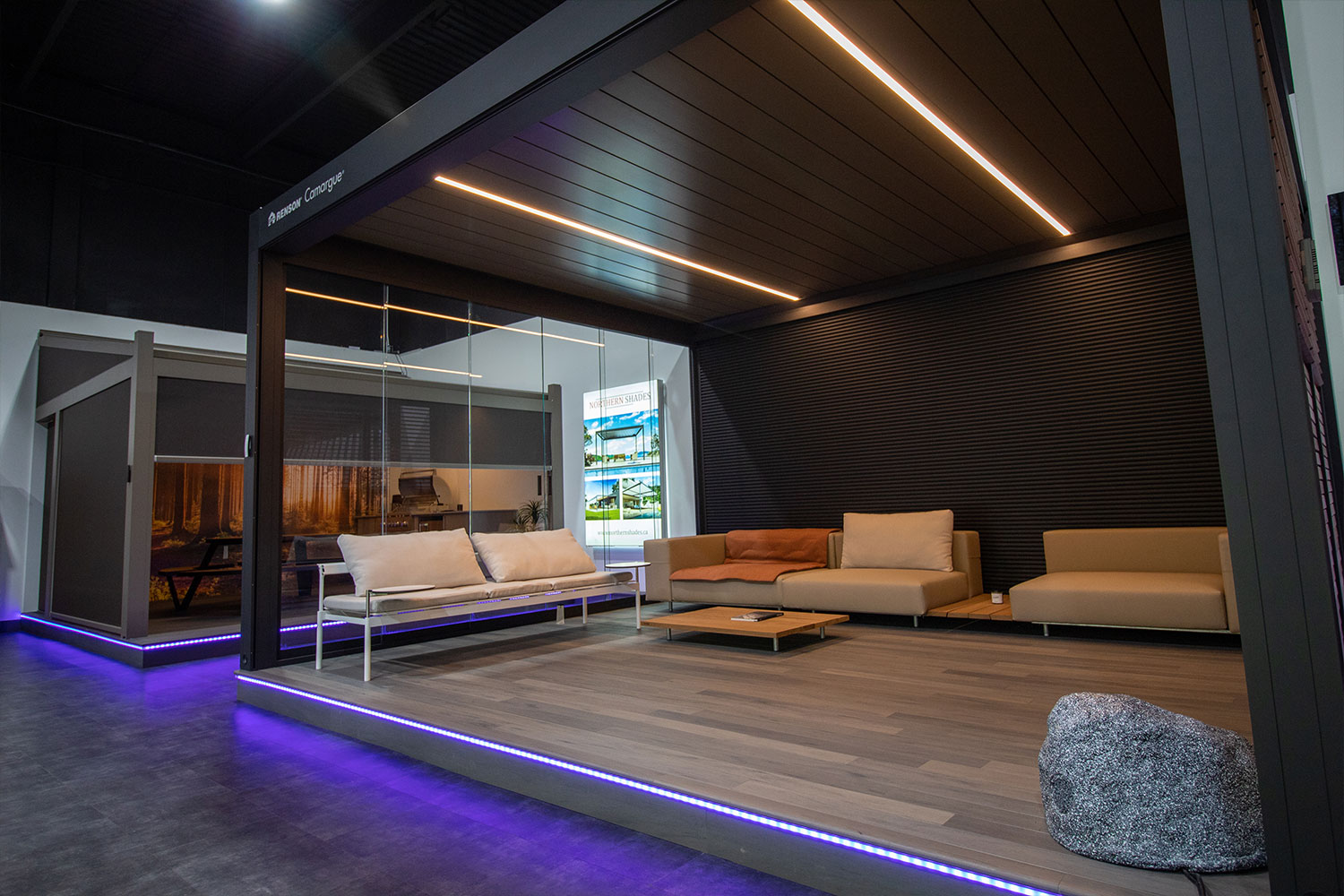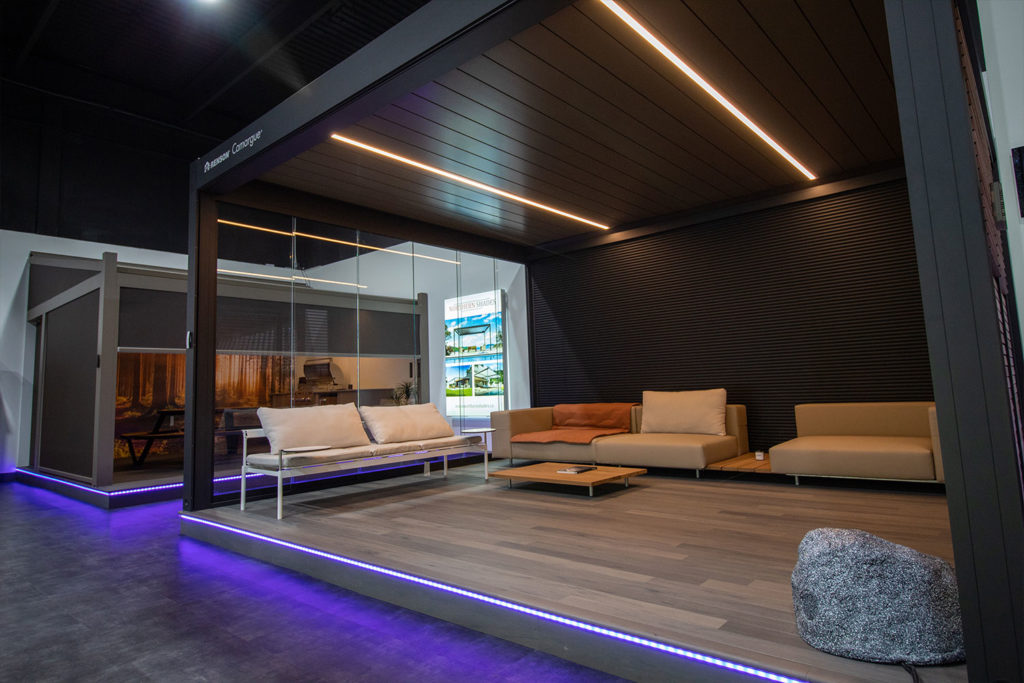 Elevate your lifestyle with the ultimate luxury outdoor living space. Northern Shades' premium line of products combined with our exclusive design process and experienced staff make us the leading experts in high-end outdoor living. We invite you to contact us or visit our state-of-the-art showroom where you can enjoy one of our premium craft beers and take inspiration from our many curated outdoor living designs.