PREMIUM LOUVERED ROOF SYSTEM
The Renson Camargue is unmatched in style and features. Integrated accessories make this unit the most customizable product we offer.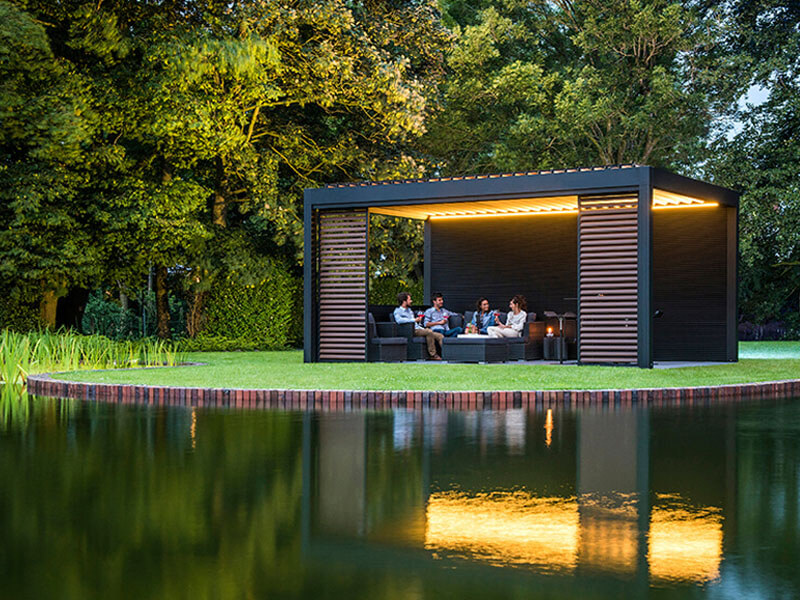 Louvered Roof Pergola With a Modern Design
The Renson Camargue louvered pergola offers an attractive, sleek finish. Additional options, including sliding panels and bespoke lighting, can be combined for a modern look that's sure to elevate any outdoor space. The Renson Camargue's louvered roof system is also guaranteed to shelter you from inclement weather and allow you to enjoy the great outdoors come rain or shine.
The Ultimate Patio Cover for Customization
The Renson Camargue louvered roof is the ultimate pergola for customization. Take your space to the next level by adding screens, loggia panels or frameless retractable glass walls. Upgrade your evenings with LED lighting or cozy outdoor heating. The possibilities are endless.
Freestanding or Wall Attached
Rotating or Retractable Roof System
Customizable down to the smallest detail
Huge selection of RAL colours
Integrated Screeens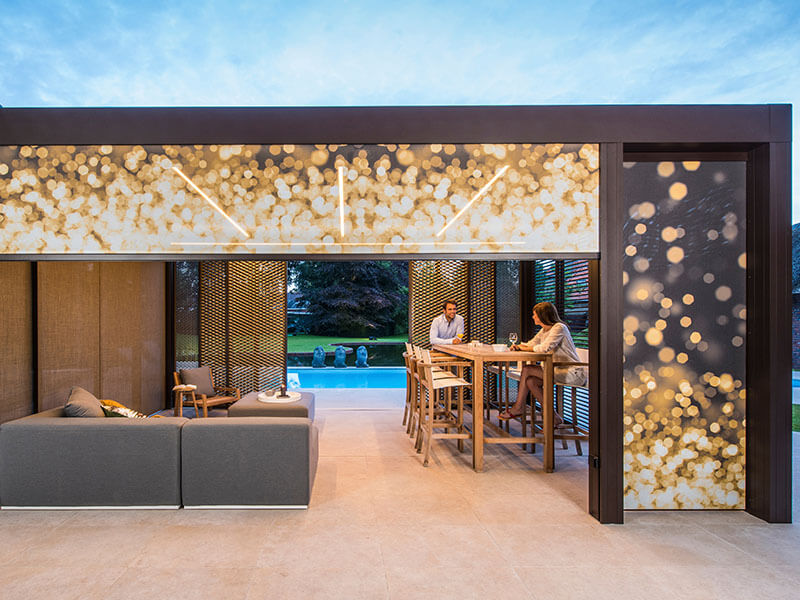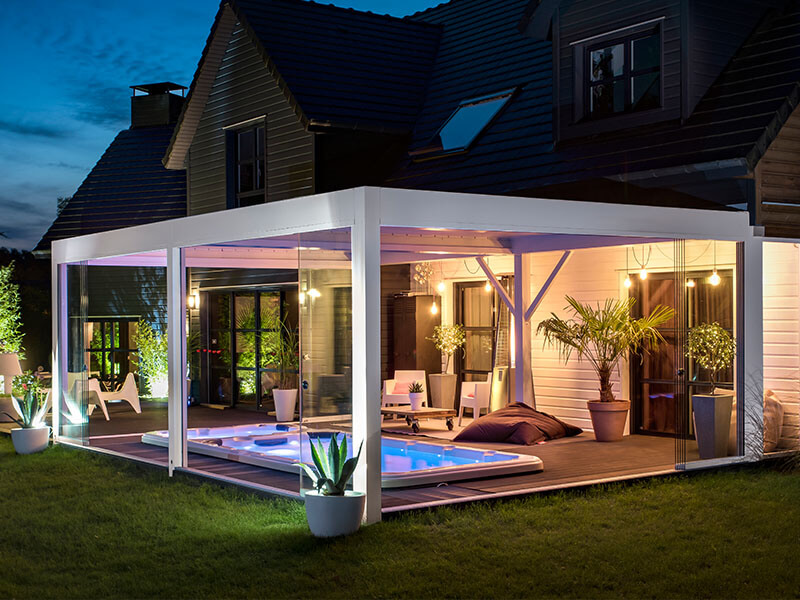 The rainy autumn and cold winter months are not exactly the nicest periods to spend time outside. Or are they? With a pergola, you can enjoy your own garden all year round. Nature gives you space to breathe and energizes you, and the best way to maximize that — whatever the weather — is with an aluminum pergola. Integrated heating, speakers and lighting help create the ultimate outdoor experience: the comfort of the indoors, surrounded by nature. 
Camargue Patio Cover Options
Fully customize your pergola to your taste using our unique side elements. Glass sliding panels allow you to create extra living space in no time and the sun can be kept out (or let in) using our effective sun protection fabric.