Waterproof Outdoor Patio Cover
The stylish and minimalistic Lapure is a waterproof retractable roof known for its discreet aluminum columns and elegant style. Integrated accessories make this unit one of the most customizable products we offer.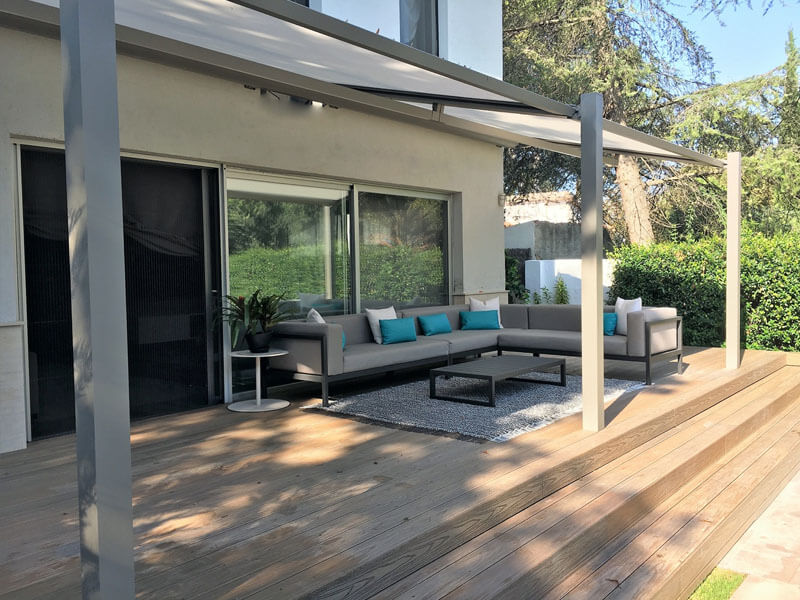 Designer Pergola with Retractable Roof
The Renson Lapure offers both minimalistic and ornamented designs that allow it to blend easily with most home styles. The Lapure canopy can also be extended with another retractable awning or fully opened for a panoramic sky view.
Patio Cover For Rain, Sun & Wind
When closed, the Lapure outdoor patio cover provides protection from the sun, wind and rain. Integrated water handling ensures any rain flows outward and away from your patio.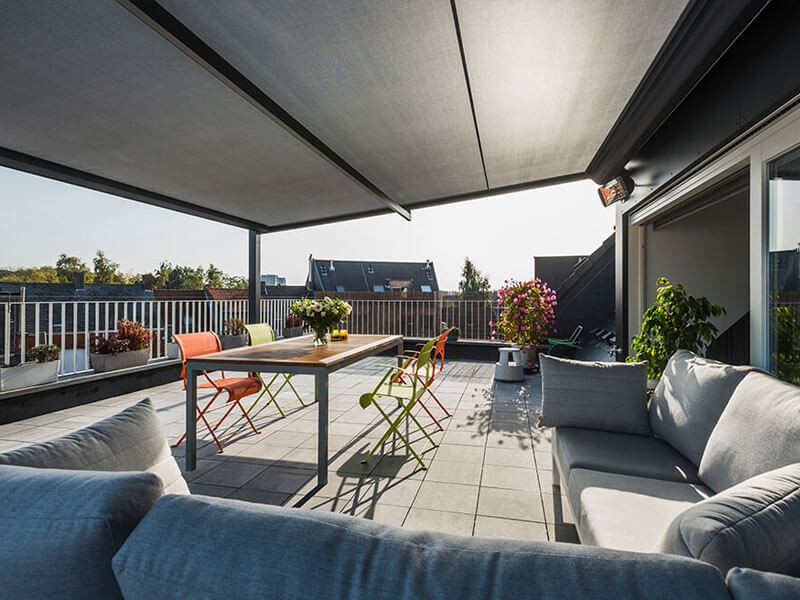 Retractable Patio Cover with Flexible Installs
Choose between two high-end Lapure models, depending on your unique wants and needs.
Lapure Patio Cover Options
See below for available Lapure add-ons and options. We have all the features you need to take your space to the next level.