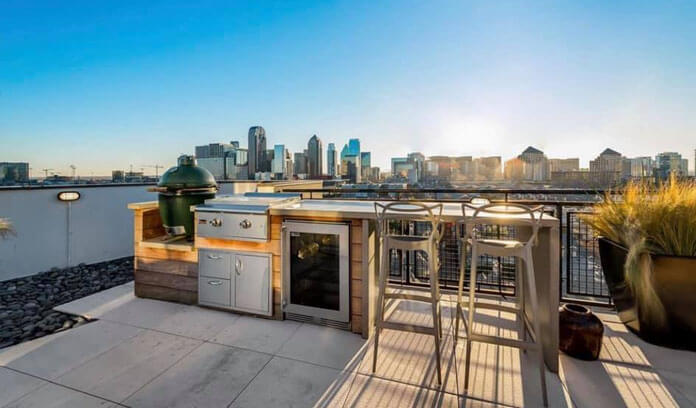 The allure of penthouses lies in their high-end design, proximity to amenities, skyline terrace views and more. Easy access to vibrant shops, services and entertainment venues paired with low-maintenance yet lavish features has penthouses attracting more and more discerning buyers to this upscale way of life. With that in mind, we've explored some of the most exquisite penthouse homes worldwide to uncover the latest trends and features that keep luxury buyers coming back for more.
Embracing the Outdoors
In our fast-paced society, having an outdoor space to unwind is truly a game changer. A fantastic way to achieve this is by making your penthouse patio or terrace comfortable so you can spend more time outside. For instance, you may want to consider adding a luxury pergola or terrace cover to provide protection from the elements while enjoying your panoramic views. Investing in high-quality materials will also enable you to seamlessly transition from indoors to outdoors, making your penthouse appear more spacious.
Luxury Fabrics and Materials For Terraces
When it comes to fabrics and materials, dark, warm colours, sumptuously upholstered materials, and velvet are all trending. Nature-inspired tones like terracotta, brown, and clay are particularly favoured, especially when combined with wood and aluminum. The latest trends also lean towards a more modern, understated style, creating a striking contrast between matte and glossy finishes.
Outdoor Lighting
Outdoor lighting plays a crucial role in creating a luxurious atmosphere. Underneath your terrace awning, pergola or patio cover, the proper lighting can transform the entire setting. Whether planning a romantic dinner, hosting a gathering with friends, or simply enjoying a quiet evening alone, selecting the appropriate lighting will undoubtedly set the tone. Coordinating your indoor and outdoor lighting styles will also create a cohesive visual aesthetic throughout your interior and exterior spaces.
Additional Accessories
Consider adding luxurious elements that bring you joy, such as an outdoor fire table, upscale patio furniture, and/or outdoor kitchen. If you enjoy music, landscape speakers can provide just the right ambiance during dinner parties. Limited only by your imagination, the possibilities are endless!
In conclusion, incorporating high-quality materials, lavish accessories, and thoughtfully designed lighting onto your penthouse terrace will create the ultimate luxury outdoor oasis for you and your guests. Unwind and indulge in style with Edmonton's luxury outdoor living store, Northern Shades.