OUR MOST POPULAR TERRACE COVER
Durable Retractable Patio Shading
The Pergolino is our best-selling product, and for a good reason: It offers the best value for your dollar compared to any patio cover on the market.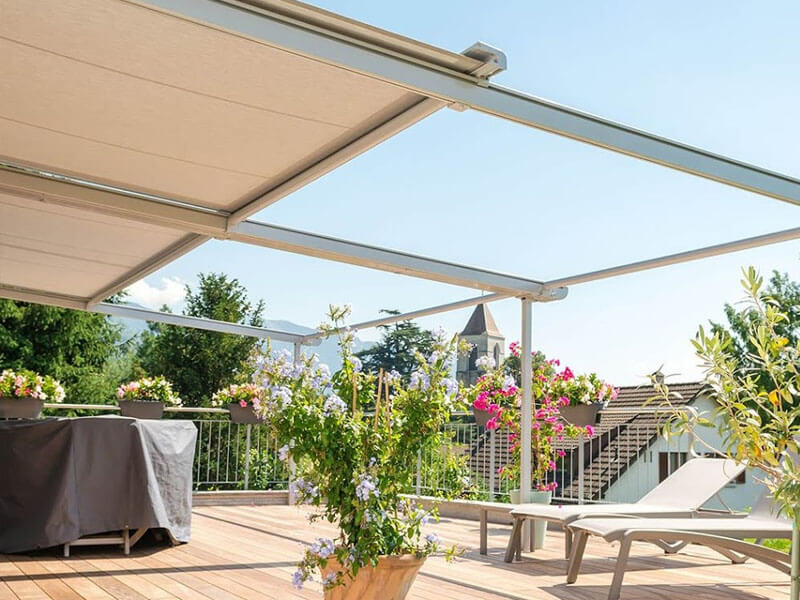 Ideal for Alberta Weather
The Pergolino is the perfect alternative to the traditional awning or flimsy umbrella. The sturdy design redistributes the weight from your home and safely displaces it onto your deck or patio, increasing the wind tolerance by up to four hundred percent.
The elegantly constructed Pergolino is perfect for small to medium size terraces. It has highly flexible mounting options with adjustable guide rails and brackets, integrated water channels for drainage and a high fabric tension to ensure prevent sagging.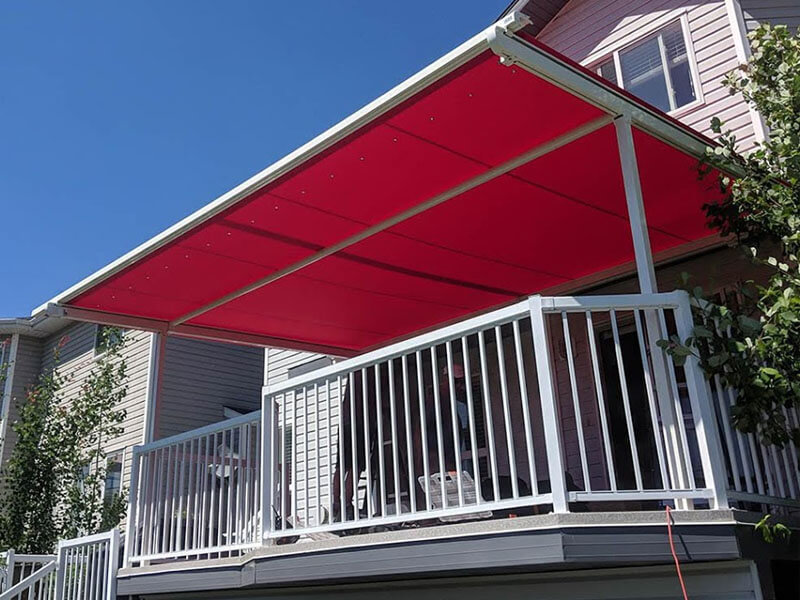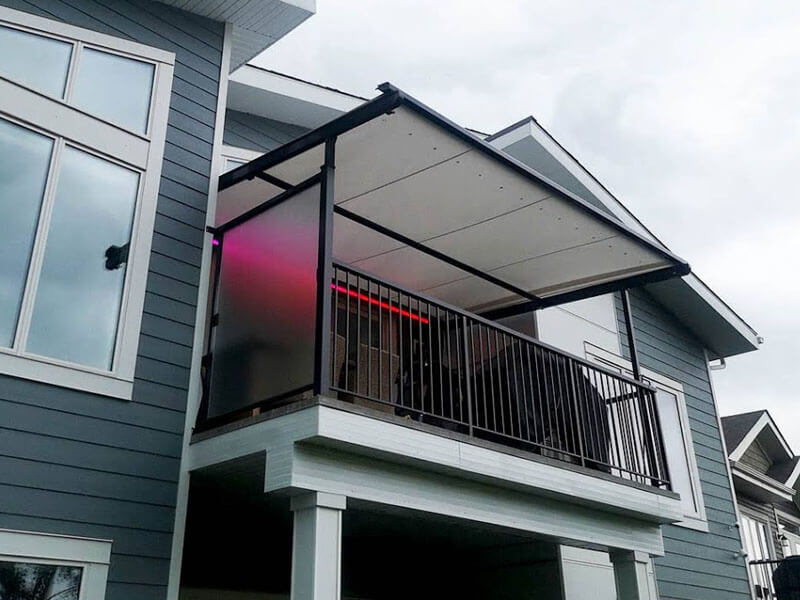 Thanks to its versatile engineering, the Pergolino can be adjusted to nearly any size and situation. With a maximum width of 7 metres and a 6-metre projection, it is suitable for most small and medium-sized patios. The Pergolino also offers flexible positioning to compliment your existing railing and/or any asymmetrical patio or terrace shape.
Pergolino Patio Cover Options
See below for available Pergolino add-ons and options. We have all the features you need to take your outdoor space to the next level.