AWNINGS BUILT FOR ALBERTA WEATHER
Retractable Awnings Edmonton
Custom tailored to your unique needs for a premium fit.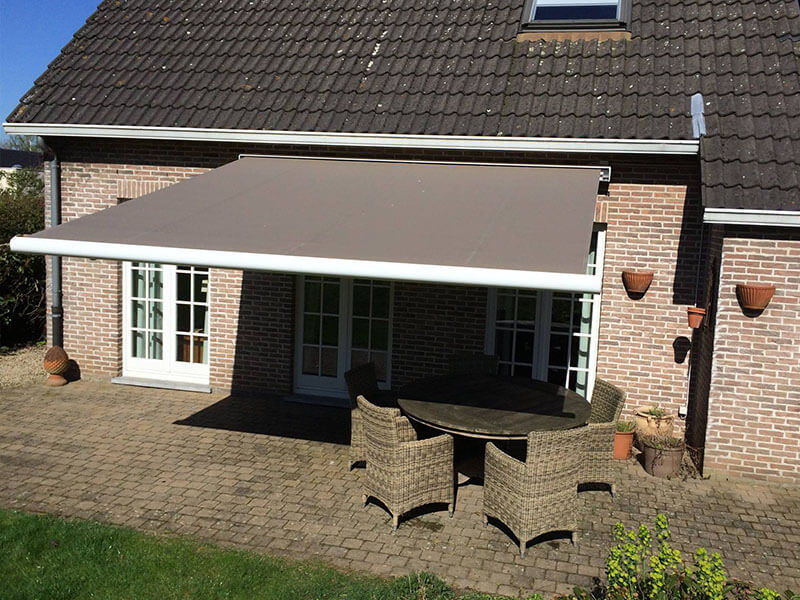 Swiss Designed, Canadian Manufactured Awnings
Experience comfort and style with our Modern Retractable Awnings. Enjoy advanced sun protection and control, allowing you to relax outdoors worry-free. Reduce solar heat gain, save on cooling costs, and enhance your home's curb appeal with sleek designs. Create a versatile outdoor space that can be enjoyed all year round.
Transform your outdoor oasis with our Cutting-Edge Retractable Awnings. Enjoy ultimate flexibility, shade, and protection while still soaking up the sun. Durable materials and customizable designs ensure long-lasting performance and added home value. Discover endless possibilities for outdoor entertainment, dining, and relaxation.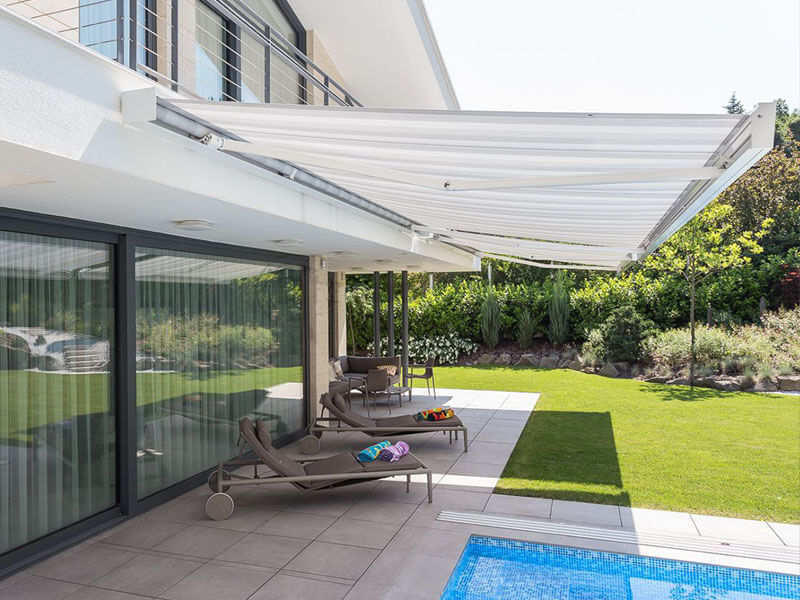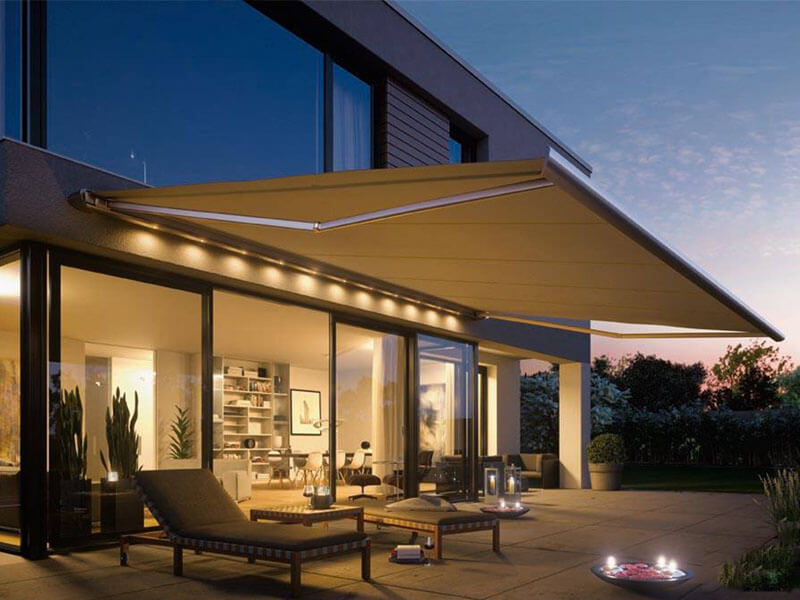 Every Northern Shades awning is as unique as you make it. Custom powder coated aluminum frames ensure strength and aesthetic appeal while hundreds of fabric choices and accessories allow for ultimate personalization.
We recommend you drop by our showroom to see these awnings in action and check out the fabric selection for yourself!
Awning Add-Ons & Accessories
See below for add-ons and additional awning options. We have all the features you need to make your space as beautiful as it can be.