Luxury Outdoor Kitchens Built for the Canadian Climate.
Our extensive line of high-performance outdoor kitchen products are aesthetically superior and built to last.
So much more than an area to prepare meals, our outdoor kitchens are a destination. Northern Shades' exclusive line of products, including everything from waterproof cabinets and barbecues to fridges and pizza ovens, can be combined and customized to create the ultimate outdoor gathering area.
Outdoor Lifestyle Accessories
Outdoor cooking is an art. That's why we've partnered with OFYR, Coyote Outdoor Living, Jackson Grills and other high-end outdoor lifestyle brands to bring you the very best in modular cooking units, table grills, chic islands, cooking tools, safety accessories and more.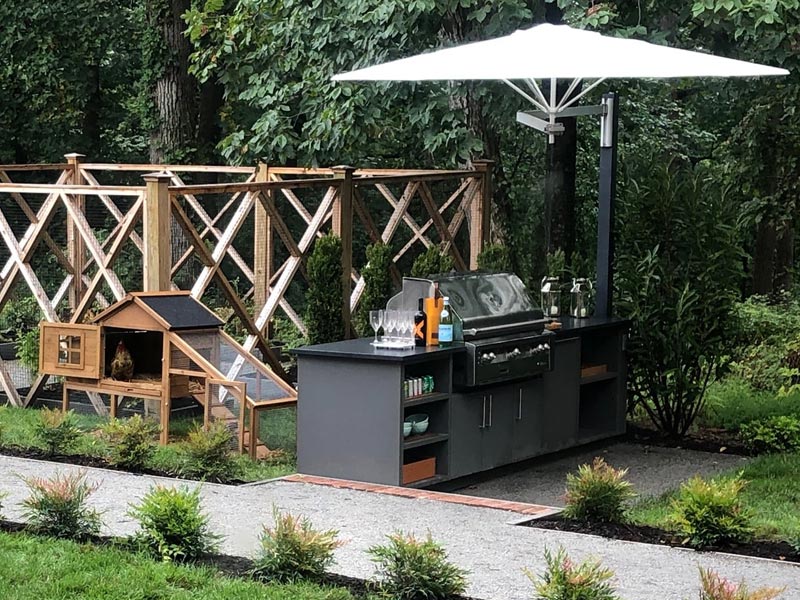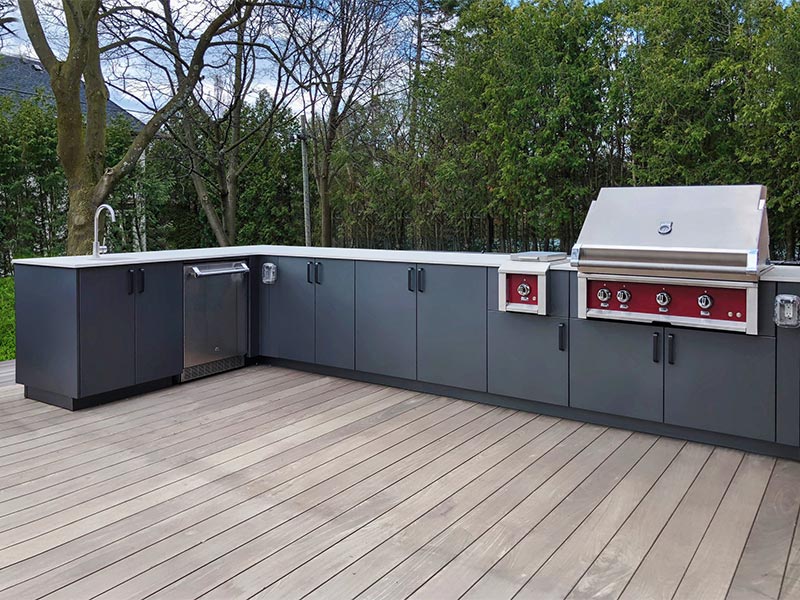 By working closely with our clients, we can provide the most comprehensive and customer-centric outdoor kitchen designs available. We work hard to create custom-tailored outdoor kitchen ideas every bit as unique as you are.
Our Custom Outdoor Kitchen Products
Everything You Need to Create the Ultimate Upscale Cooking Space