Retractable Patio Shades Manufactured in Alberta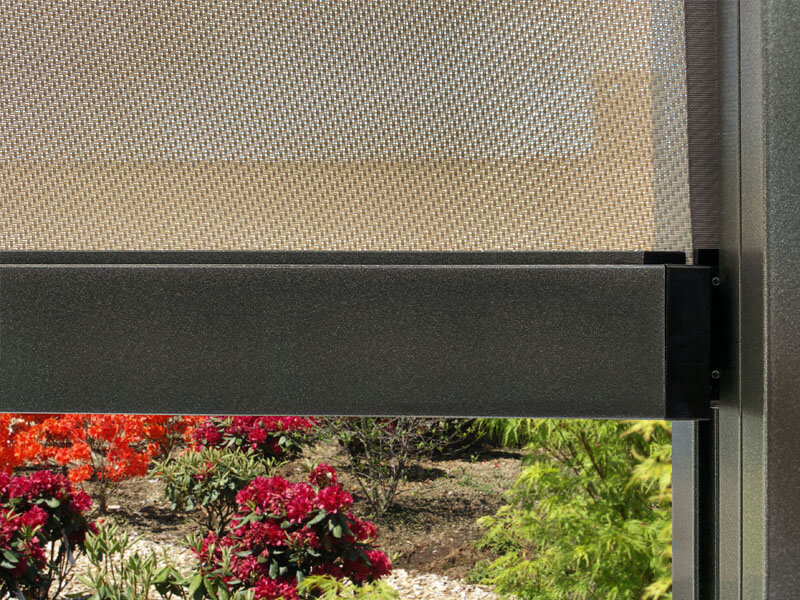 Exterior Screens Designed for Alberta
Our screens are designed to withstand up to 120 km/h winds, thanks to their ingenious zip system. When closed, the tightly woven fabric also provides an insect-proof installation resulting from firmly sealed side channels.
Exterior Shading Design for Your Home
Convenience without sacrificing the view. Motorized drop-down screens appear at the touch of a button and can disappear just as quickly. In addition, we have a variety of headbox shapes and sizes to ensure a perfect fit for your patio or project.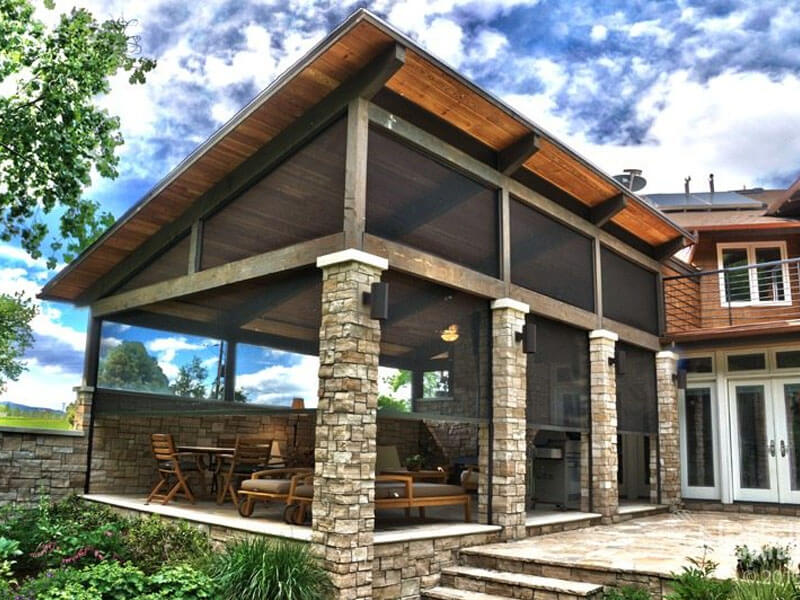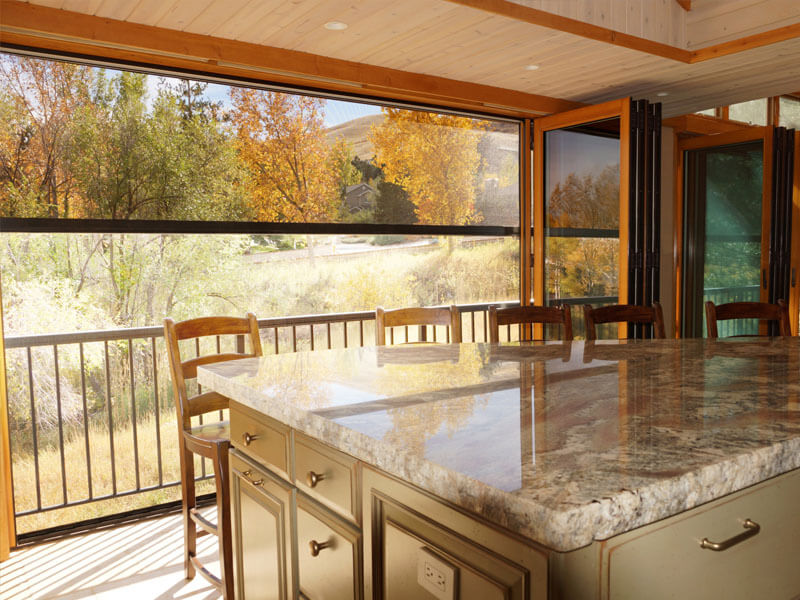 Large Selection of Colours & Fabrics
Northern Shades sets the bar high when it comes to design. We have a wide choice of colours for fabric and aluminum, as well as discrete installations and smooth, wrinkle-free fabrics.
An external roller blind ensures a comfortable indoor climate in your home and prevents annoying reflections or glare. For extra comfort, your external roller blinds can be fully automated to maintain optimum temperature even when you're away.
Retractable Screen Features
Retractable Screen Options
See below for available retractable screen add-ons and options. We have all the features you need to take your space to the next level.