SLENDER LOUVERED ROOF PERGOLA
The Renson Algarve Pergola
Aluminium Pergola with a Louvered Roof
The Renson Algarve can be both freestanding or attached to any facade, including another pergola. As a result, the Algarve remains one of the most versatile pergolas on the market.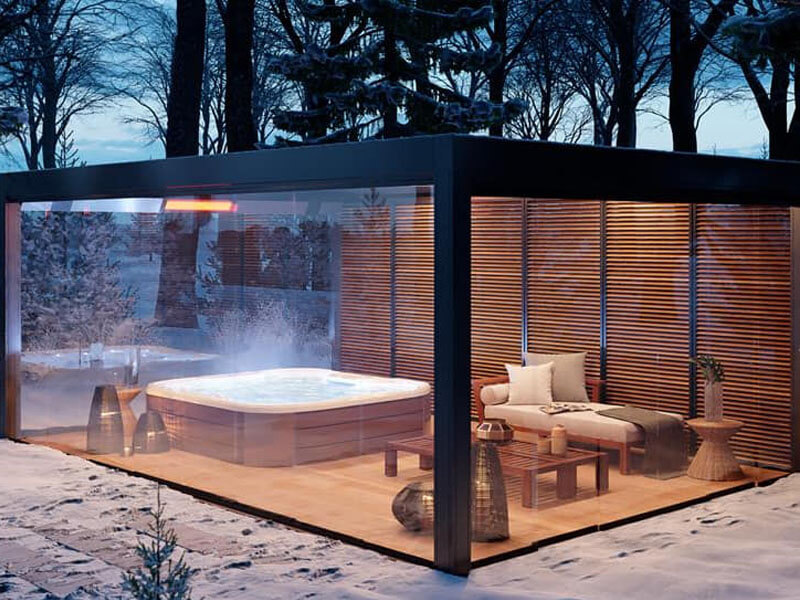 Ideal for Alberta Weather
Designed with our winters in mind, the Algarve is built to withstand heavy winds, retain snow and repel rust. The Algarve's exclusive adjustable louvered blades may be opened or closed according to current weather conditions, while integrated drainage channels prevent water from seeping in.
Patio Cover Tailored to You
Nothing is pre-fabricated on the Algarve; it is custom-tailored to your space.
From sun and wind-resistant screens to Crystal windows providing 360° views, the Algarve can be outfitted to your unique specifications. Take it a step further by incorporating one of our exclusive outdoor sound and/or heating systems and your Renson Algarve will become your favourite place to relax.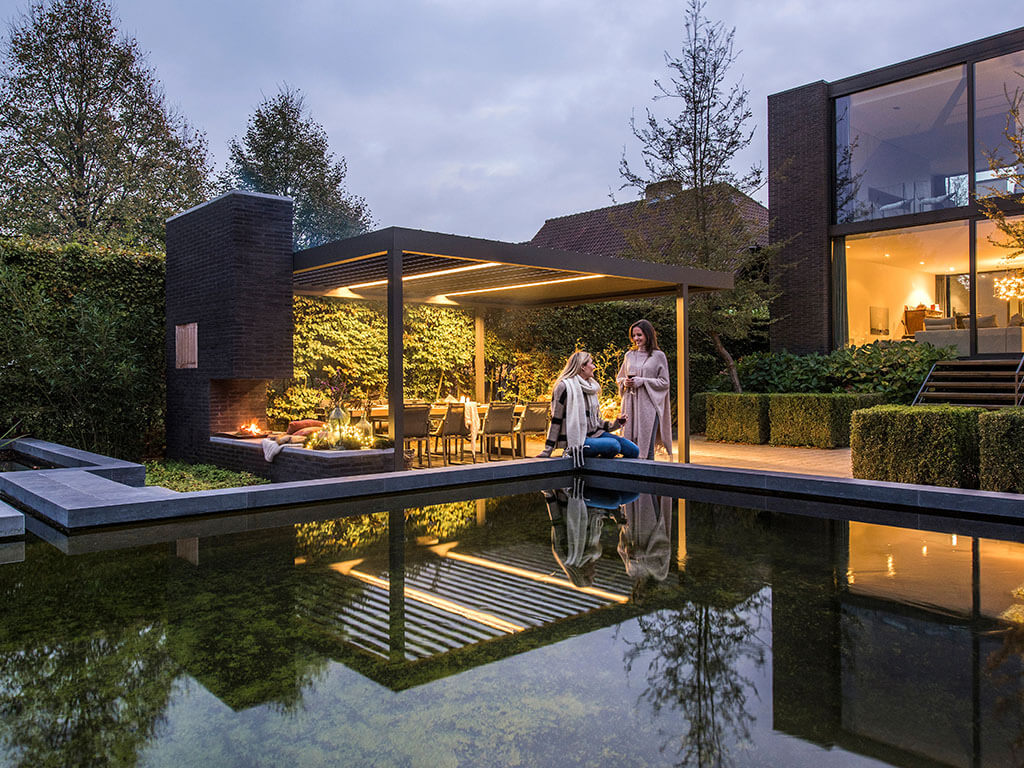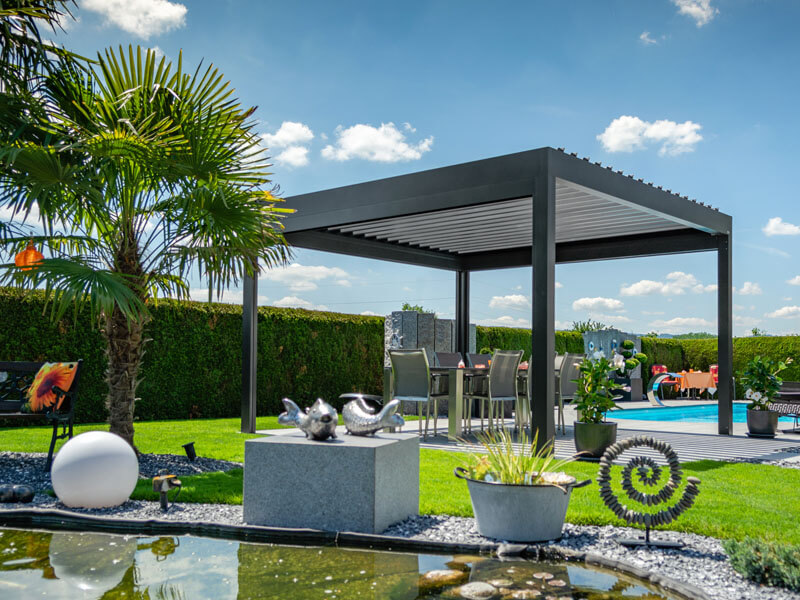 Manufactured in Belgium, the Renson Algarve offers the ultimate in customization. These include several colour combinations, decorative frames and ornamentations and other accessories that allow it to blend seamlessly with your home's architecture..
Algarve Patio Cover Options
See below for available Algarve add-ons and options. We have all the features you need to take your space to the next level.