MORE EFFICIENT THAN INTERIOR BLINDS
What is outdoor solar shading?
The most sustainable method to prevent overheating? That is outdoor solar shading. It prevents the sunrays from shining directly on the window and increasing the temperature inside. Close the outdoor blinds during the summer to block the sun's heat and prevent the high sun from gaining easy access to the windows. In the meantime, you can continue to enjoy the incoming daylight without losing the view to the outside while still enjoying minimal disturbance from reflections on screens or discoloration of your interior from UV rays.  
Raising your solar shading or pushing it away from the window during colder periods will allow you to take maximum advantage of the solar heat to reduce your energy costs. The best of both worlds.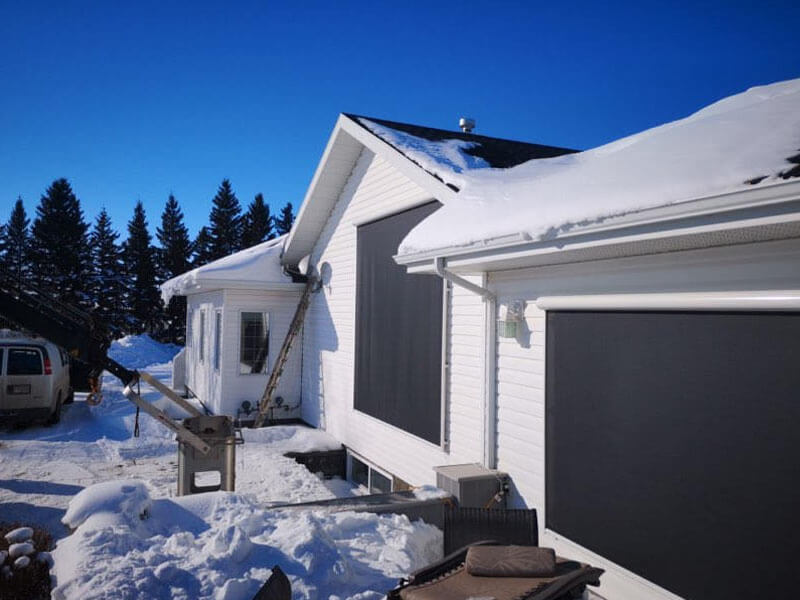 Outdoor window shading reduces air conditioning costs
Discover the remarkable benefits of exterior window shades for your home. Our innovative shades provide optimal sun protection, shielding your interiors from harmful UV rays and reducing heat gain, resulting in energy savings. Experience enhanced privacy while still maintaining outward visibility.
The durable and weather-resistant materials ensure long-lasting performance and low maintenance. With customizable options and sleek designs, our exterior window shades elevate your home's aesthetic appeal while providing functional and stylish solutions.
Transform your outdoor living spaces with the perfect balance of comfort, privacy, and sun control. Explore our collection now and embrace the benefits of exterior window shades.
With exterior window shading you keep your windows clear of any blinds so you can maximize your view and make for a very clean interior with no blind headboxes to look at.
Our ultra slim headbox is only 100mm x 100mm so you will never have to compromise on the sleek appearance of your home.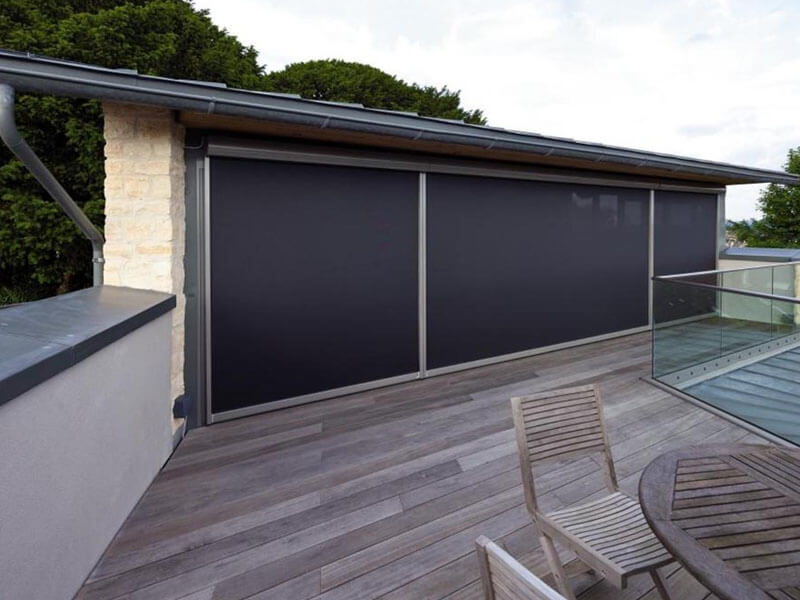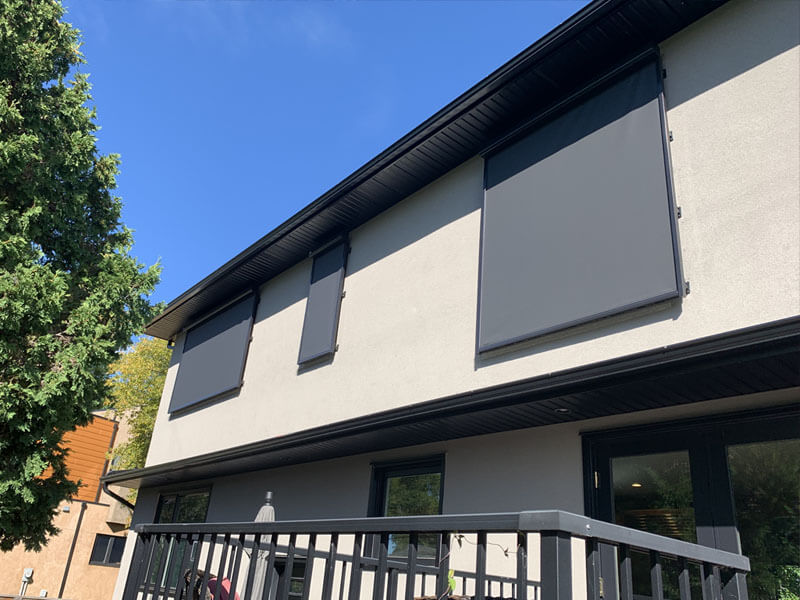 Save on Energy & Keep Your Indoor Temperature Under Control
Exterior window shades are a stylish and smart solution when you want to shield from the sun, glare and UV light without the sun protection being visible too much on the facade. Tests show that exterior window shades are one of the most effective products when it comes to keeping the temperature down indoors. If you choose a fabric with high transparency, you can still see through the screen awning and what is happening on the other side of the window.
Exterior Window Screen Features
The Case for Outdoor Window Coverings
Exterior Window Shade Options
Some of add-ons and options available with our Exterior Window Screens. Make sure we have all the features you need to make your space the best it can be.