Premium Composite Decking Edmonton
Do It Once, And Do It Right, With Lanai Premium Decking
Don't settle for a deck that looks and feels like plastic. LANAI is here to help you to build the outdoor oasis of your dreams.
The four captivating colors in our Coastal Collection embody that beauty, each one mimicking the natural grains and tones found in hardwood flooring. From the soft, sandy tones of the beach to the rich browns of coconut palms, your composite deck will become your personal outdoor oasis.
Dark Kona
Dark brown, wood-toned PVC decking planks
Sunset Palm
Natural, warm brown wood-toned PVC decking planks
Beach Wood
Natural grey wood-toned PVC decking planks
Black Sand
Bold, dark-grey wood-toned PVC decking planks
Not Just Another Composite Decking Product
LANAI deck products come with a lifetime structural integrity warranty under regular use.
Our Premium Plank Decking products are made using 100% pure PVC, without wood materials that could rot, mould, or decay. Install your LANAI Deck on a platform or directly on the ground, and your warranty will still be valid.

While there are numerous composite decking options out there, Lanai stands above the rest: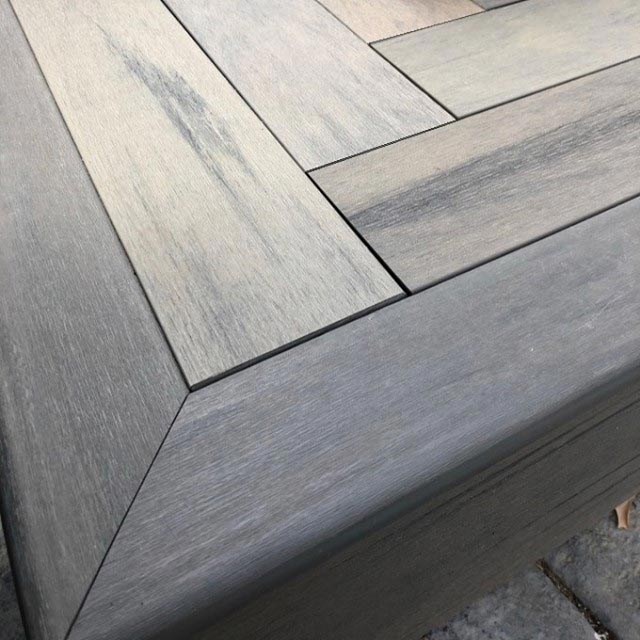 REAL WOOD LOOK
Thinner and shorter deck planks give the impression of genuine wooden boards. Thanks to our continuous lineal grain, there is no repeating pattern visible on LANAI Planks and our multi-tone colouring process gives the natural facade of real hardwood. Edges are also beveled to create authenticity.
SMALLER GAPS
Our uniquely small and angled gaps between LANAI Planks create a cohesive look while promoting excellent drainage.
'NO-SEE' FASTENERS
Unlike other composites on the market, our fasteners are completely hidden for a seamless appearance.
4-SIDED CAPPING
All LANAI Planks have a continuous four-sided capping to offer extreme protection from potential damage, even in the harshest climates.
RESISTS SLIPPING
Slip resistant, our hard-coat and unique grain embedding process provides exceptional grip, wet or dry.
RESISTS HEAT & UV
Our unique composite formulation reflects the sun's harmful rays keeping the planks cool to the touch while maintaining their natural colour.
RESISTS SCRATCHES & STAINS
LANAI is built for life. When it comes to furniture, debris, pets, entertaining, and even kids, there's nothing LANAI decking can't handle. Our planks can stand up to scratches, dents, and even the worst stains.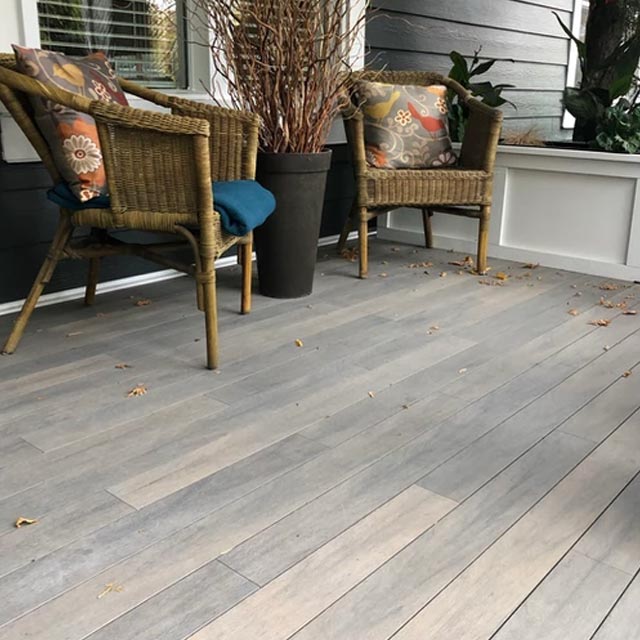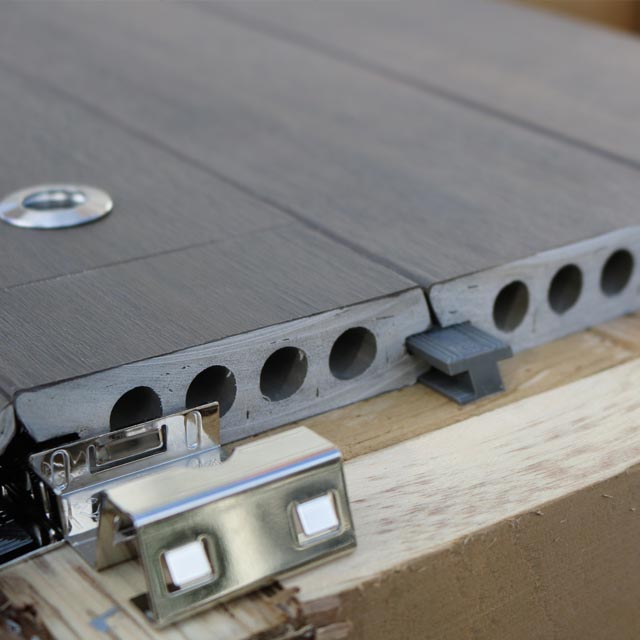 An inner core engineered to provide unparalleled strength and heat reduction.
REDUCED HEAT
Our SMARTCORE construction includes airflow channels to keep boards cool. These channels, combined with our heat-resistant LIFECAP, will protect your feet when the mercury rises.
​
INCREASED STABILITY AND REDUCED WEIGHT
Our SMARTCORE system also prevents boards from moving and warping the way conventional wood decks do. In addition, our custom air channels create a light and maneuverable plank, allowing for easier handling and installation.
​
GROUND RATED
Our high-grade, pure PVC core makes our composite decking 100% ground contact rated. This allows LANAI to be installed where other decking cannot.